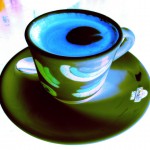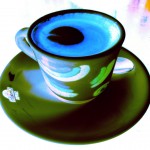 Scientific Documents
Carmen Ferreiro, the owner of Espresso Latte Translations, completed her Ph.D. in Biology and worked for ten years as a researcher in Biochemistry and Plant Virology, in Spain and the USA, before starting her career as a translator.
Thus she has the knowledge and expertise to provide expert and accurate translation of all your scientific documents including, but not limited to, clinical trial protocols, chemical abstracts, patents, and scientific papers.
Copy for Business
If you own a business and need help putting your marketing ideas into writing, you have come to the right place.
Espresso Latte Translations offers a one stop alternative for all your communication needs.
We edit your copy or write it for you to create a concise, yet informative, text that will grab your clients' interest and thus help you expand your business.
We also provide, upon request, a Spanish version of your copy so you can reach the ever increasing Hispanic population.
Creative Writing
Whether you are writing your first or your tenth book, a memoir or a fiction story, you need an editor to make it shine.
Espresso Latte Translations can help you move beyond that dreadful writer's block, tighten your prose, give consistency and continuity to your story, and, overall, polish your manuscript to make it a compelling reading experience.